Pigu.lt
​
A beautiful feed with regular products
Being the largest e-commerce website in Lithuania, Pigu.lt has to raise the bar in every platform they enter, even Instagram. With tens of thousands of products for sale and basically zero followers, where do you even start?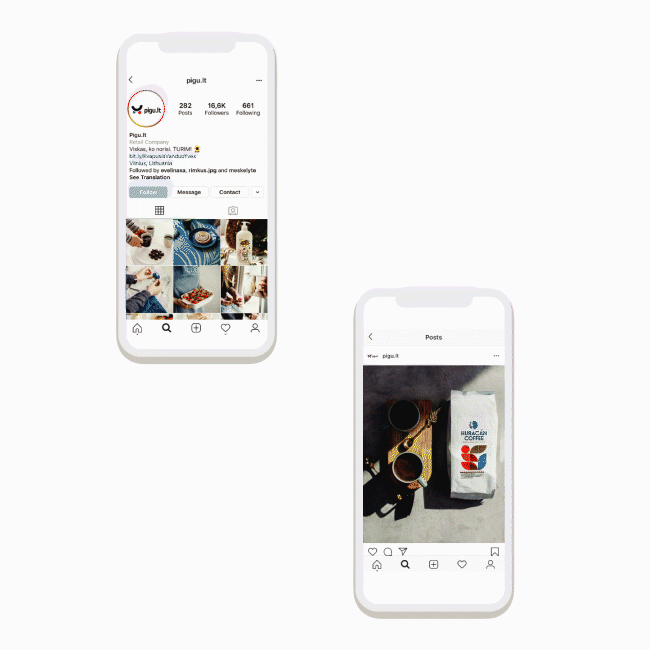 We showcased the variety of products in a very curated way, portraying everyday items in everyday situations, all with a casual tone - just as you'd expect from a regular Instagram user. Dozens of photoshoot locations and a ton of props were used in the process!
Growing from 0 to almost 10k followers within less than a year, Pigu.lt's profile became one of the largest brands on Lithuanian Instagram.